Why is Canada worse than the UK and US for encrypted web?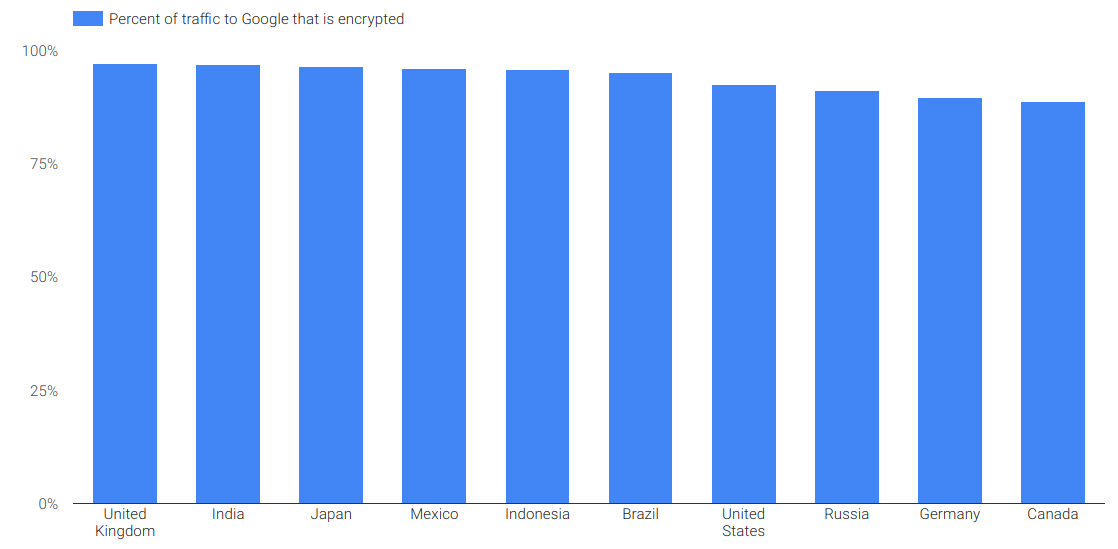 Courtesy of our friends @ Google and their Transparency Report we see that Canada is 89% encrypted to Google. Good, but not great when you realise the UK is 97% encrypted. What could drive this difference? I would think device-types and ages would be similar. This traffic is a bellwether of other encrypted traffic, and we want it to be 100%.
Anyone got any comment?