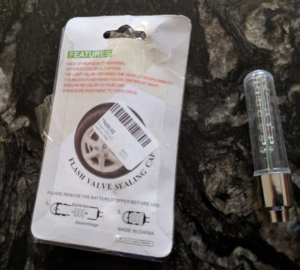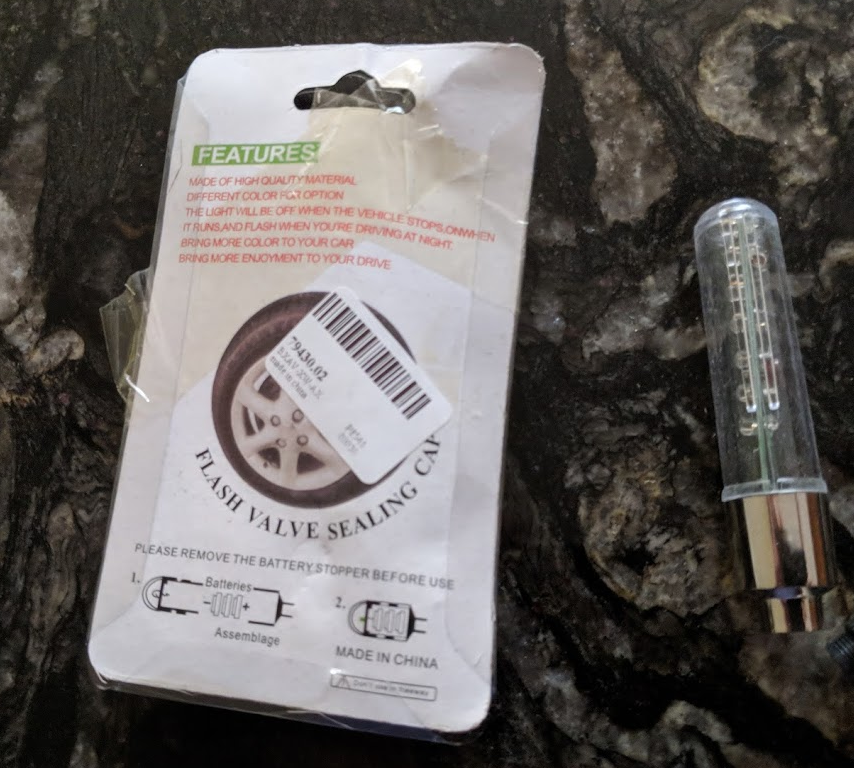 OK, the price was right at about $1.  The description sounded pretty cool:
"Bicycle Wheels letters Blue 7LED Light double-side Cycling Bike Tire Blue Flash Light Letter Change Wheel Spokes Bicycle Lights". The picture suggests that:
100% Waterproof, Do not worry about the led light will be damaged when it rains or car wash
LED flash English Letters
Now on market are single-sided, and can only see one side. And our latest product is the double of this. When you ride, the way people can see words both
OK, lets comment on those. The construction. Its some brittle plastic with some conductive paint at the bottom (which is functional, its part of battery circuit). I can see a hole in this with my eyes. The only water this would keep out is an ice-cube.
LED flash English Letters. Hmm. I'm gonna have to check snopes on this. OK, see my video below, story checks out (somewhat).
Both sides? Well, again, sort of. The PCB has through hole led's, and the holes are drilled wide so the led sits down into the board and a bit of the light comes out the bottom.
So, should you spend $1 for this masterpiece of modern electronics?

Loading …