TIL my 12V Lithium battery battery box has no over-discharge protection. My poor cold hands. My poor (permanently) dead batteries. I left it on by accident yesterday, and, a resistive ~20W load for all day was enough to drive it to 0.
I wrote earlier of the 1st and 2nd gen handwarmer projects, and their short-comings. Hmmm. Now we need to rethink.
4 of the 6 batteries now read 0V. 2 read 4.4V. Hmm. That's not too good.
You see, i read the below "Over-discharge protection" as meaning it had it. On the ad it says:

Specification:
Material:Plastic+metal
Color:Black,Red,Blue
Input Voltage:DC 12V
Output Voltage: DC Port 12V
Overcharge protection voltage 12V
Over discharge protection voltage 5V
Discharge protection current 9A
Standby current Under 80μA
USB Output Voltage:DC 5V+/-0.2V
USB Output Current: 1000-2100mA
Size:9×6.5x5cm
Cable length:57cm
Belt length:53cm
18650 Batteries are not Included
Hmm, over-discharge 5V? Does that mean its only on the USB output, not on the main power port?
what do you think? The ad is linked here.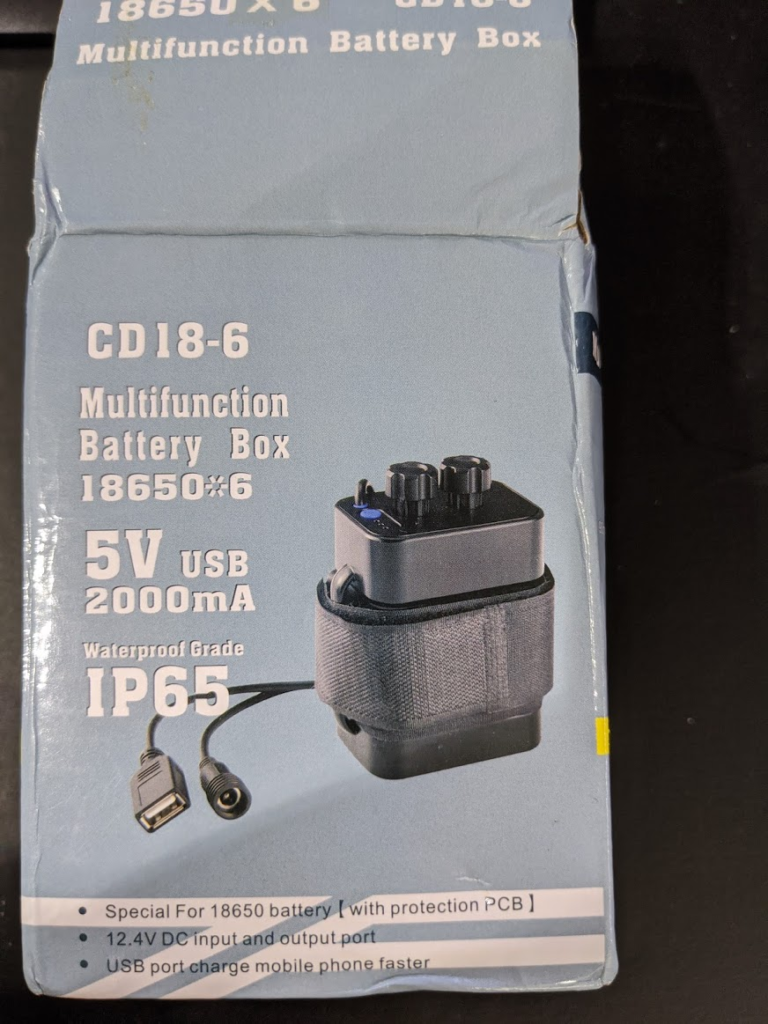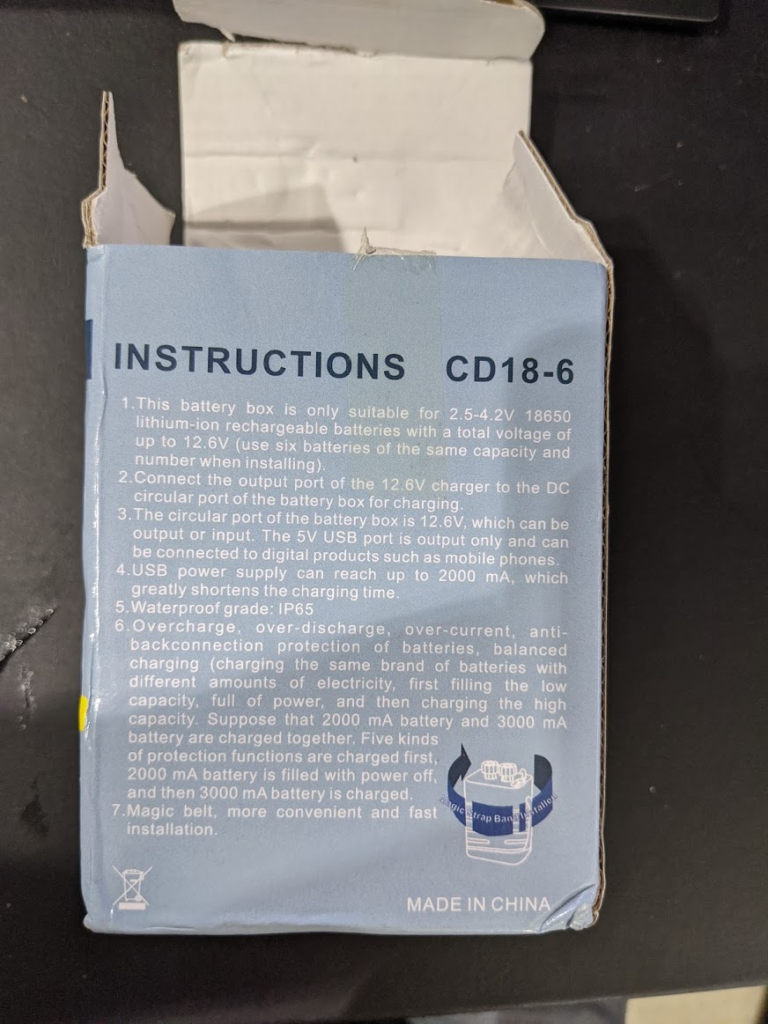 So, to resolve, in the short term, I will take the 6 backup batteries, and install protection circuits on them. Done. Its a tight fit into the battery box, but… tighten the screws and we are in. Its like spanx for batteries!