Phase 1 was the heated gloves. On a scale of 0 to 10, they get a 2. Provided limited warmth, offset by the terrible gloves, hard to charge, no heating on 1 finger and 1 thumb, do not recommend.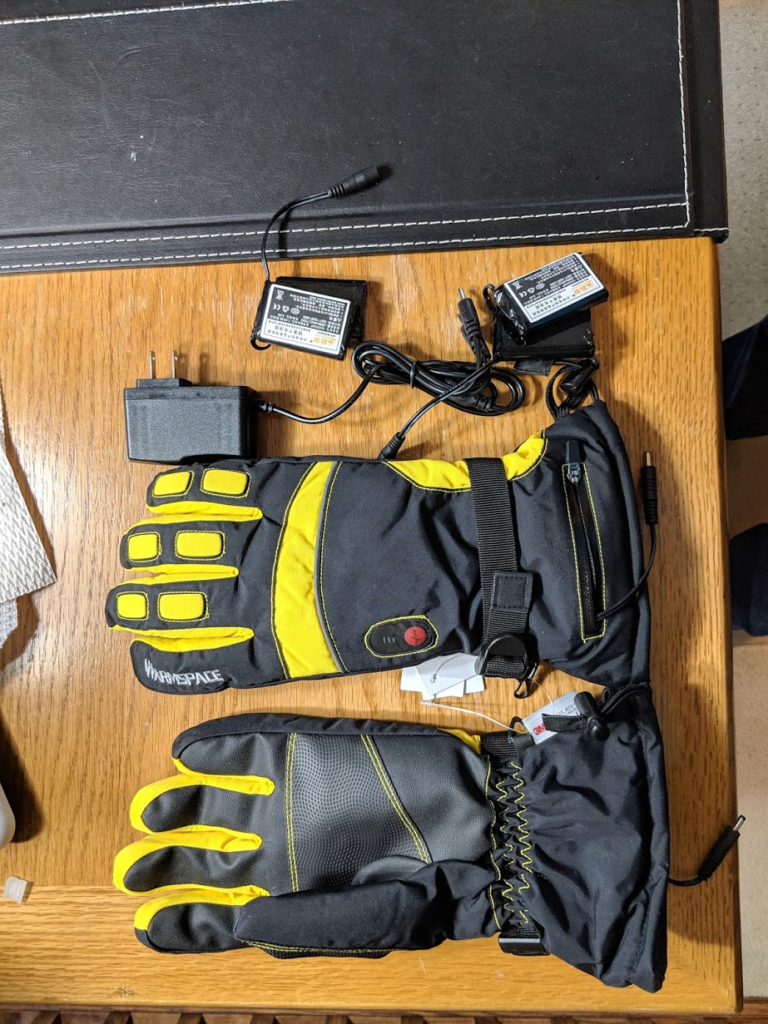 Phase 2 was the nichrome + hockey tape. On a scale of 1 to 10, these get 7. super warm. In fact, there was considerable fire risk, no control system or limiter. I powered these off a 20000mAh battery, it would make it for about 45 min of use. They were coupled with the ridiculous-looking bear paws. Bear paws plus hockey tape made this bulky, perhaps dangerous, but warmish even in cold weather.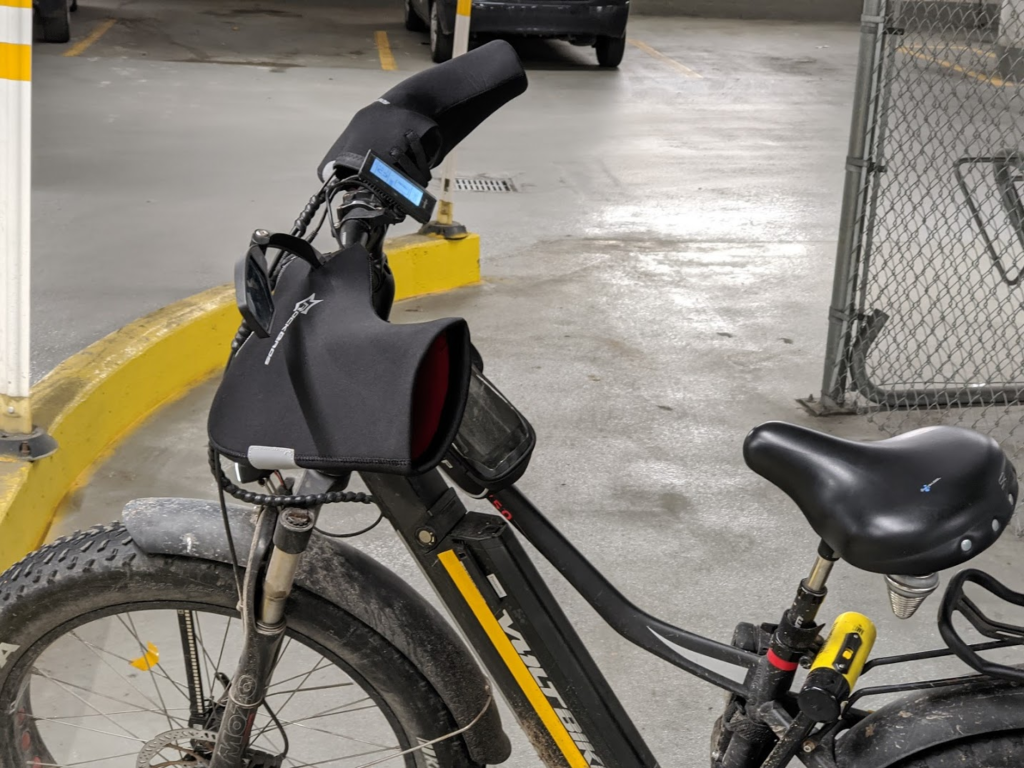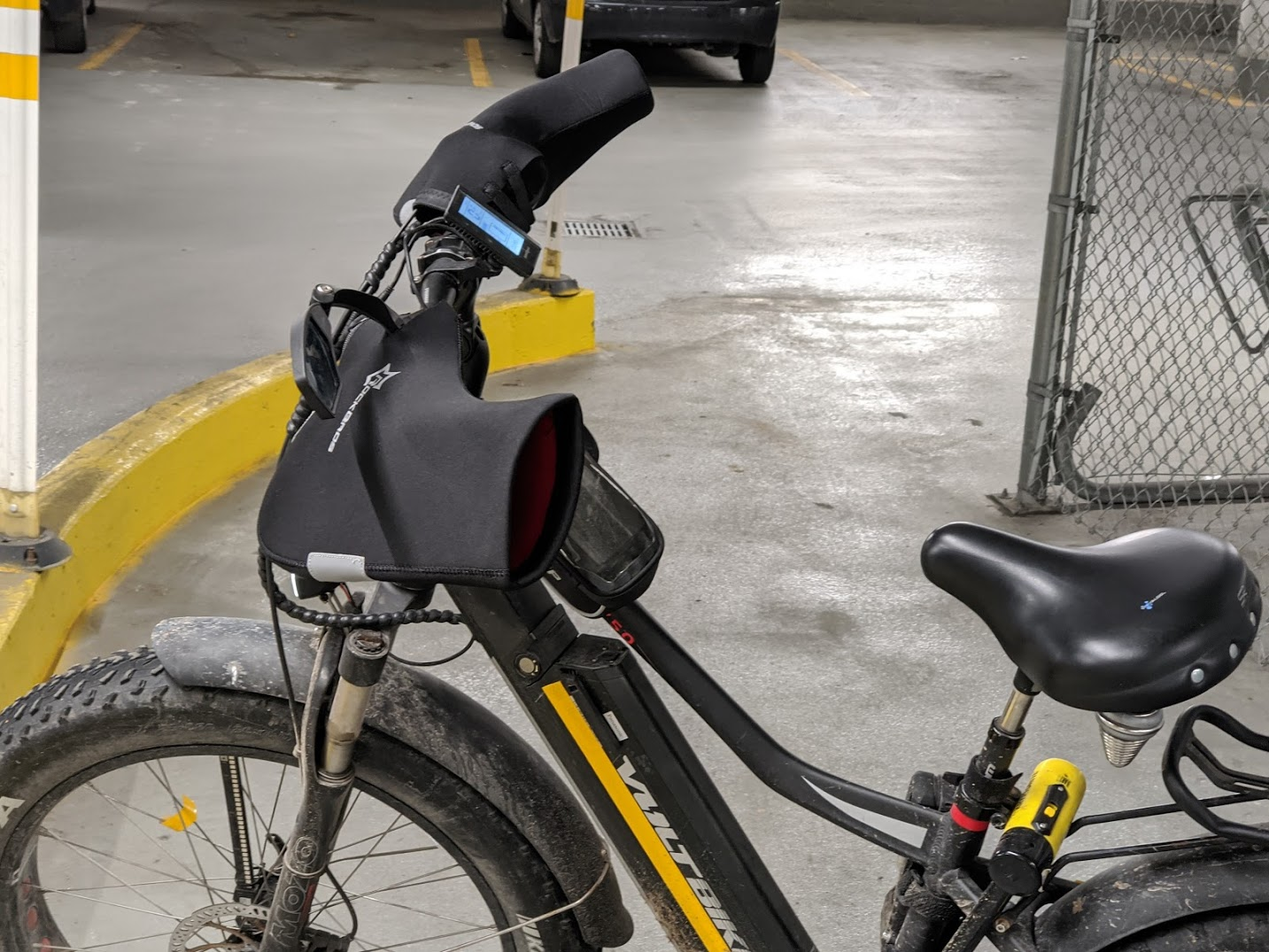 OK, no more messing around. This winter we are going hard. A 3S2P 18650 pack, delivering 12-ishV, and, these generic handle bar warmers. I hooked them up to the bench supply, @ 12V on low it draws 1.75A, on high it draws 2.25A. So ~27W. ~15W/hand. Should be good for about about ~50Wh, or about 1.5 hours of usage. Now I just have to install, route some cables, bolt the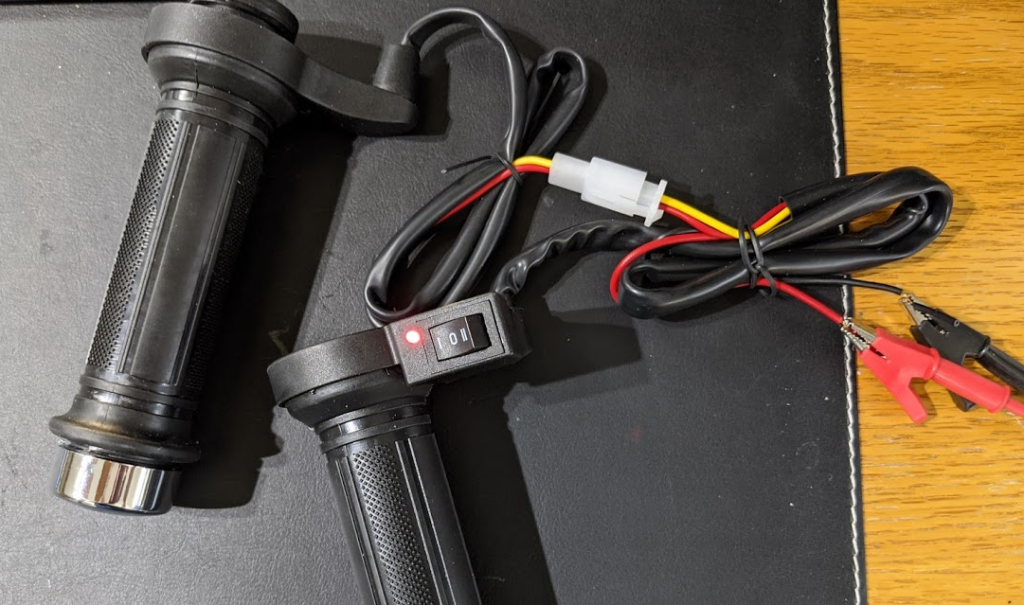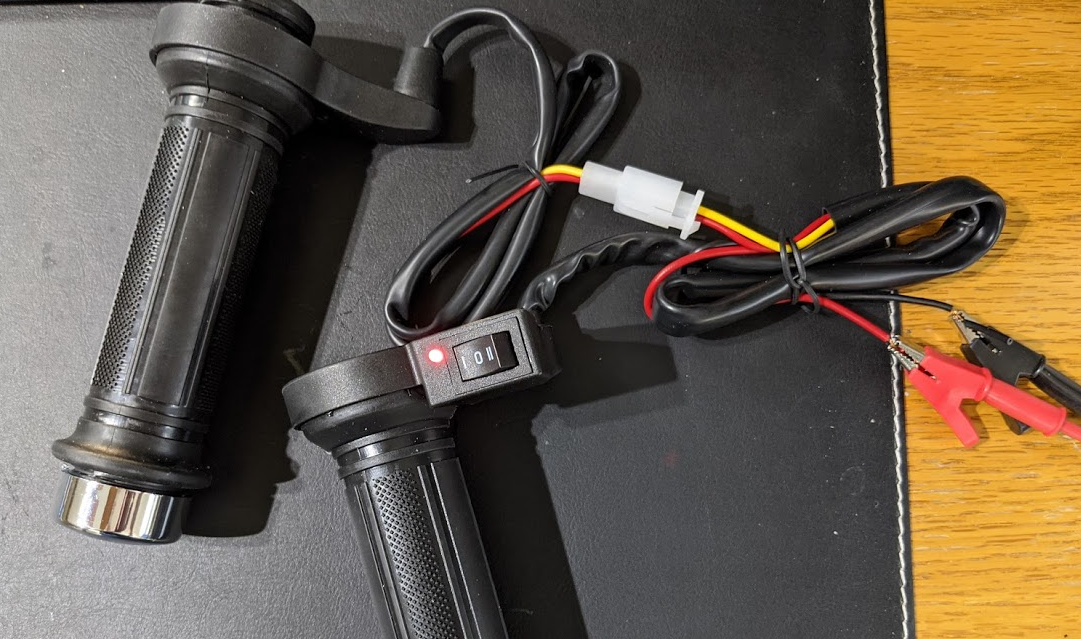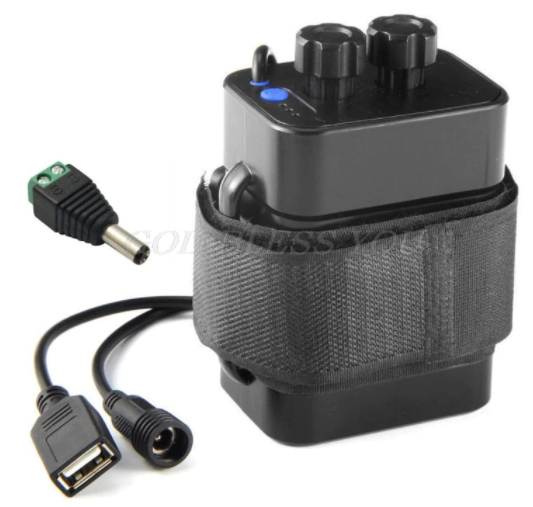 Of course I will still go with the block heater. That worked pretty well.