The ridiculous futility of winter-proofing the bike has begun: bear paws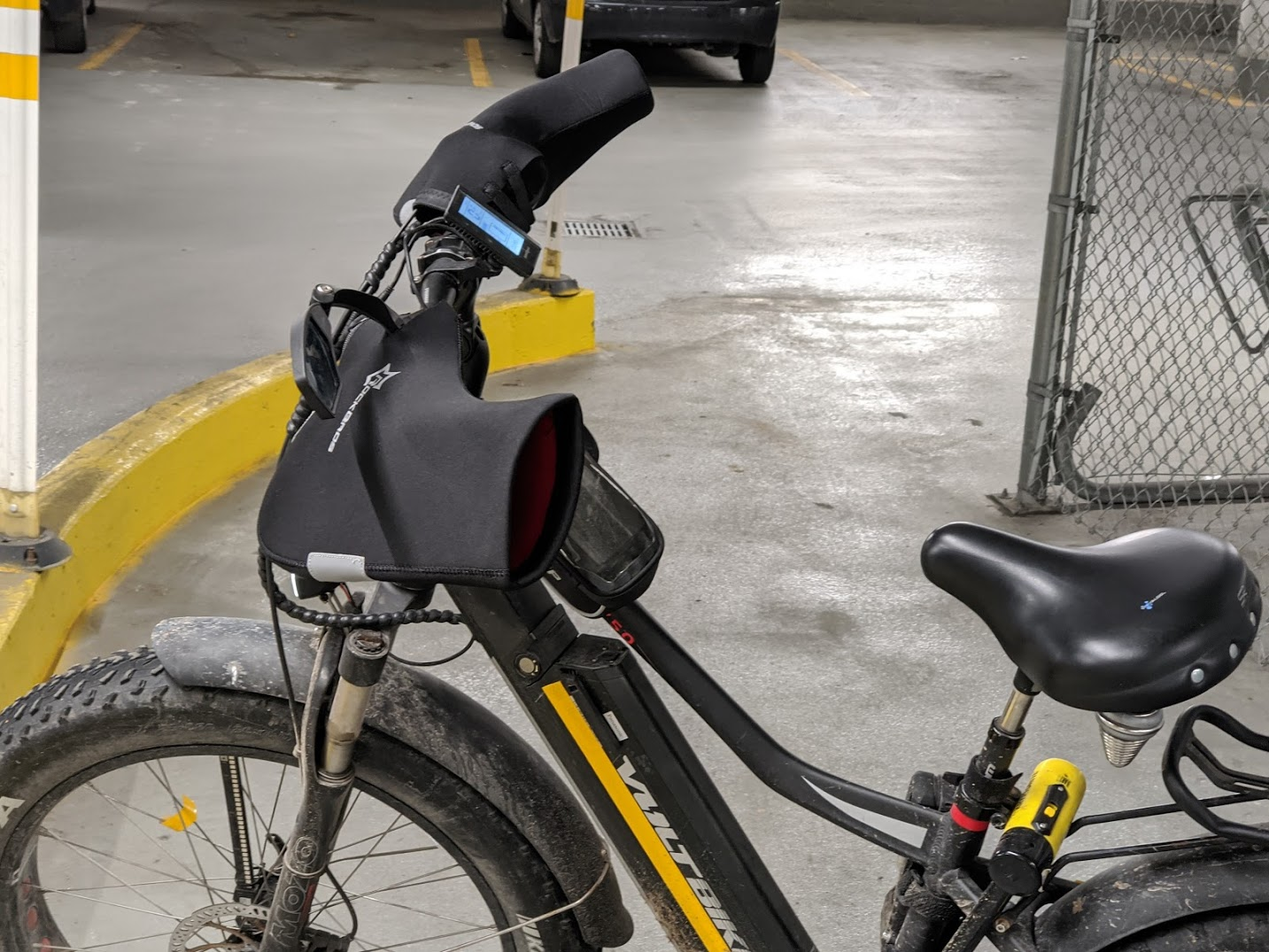 Oh yeah, you know you want to look as cool as me driving around w/ these handlebar-mount bear paws on. I gave them a trial-run today. They are a solid 6/10 on the effectiveness, and a 2/10 on the fashion sense.
But… you knew there was a gadget twist… I have a couple of metres of nichrome wire coming. And a battery pack. I'm thinking we can make them heated enough to be warm, and not so heated there is fire or the smell of burning fingers.