As a young lad my father's prize possession was a BMW R69S motorcycle ('67 or '68 year). Years passed, I came on the scene, the bike became a thing which was polished rather than ridden, and then a thing in the drive shed that was ignored.
Somewhere between the pilot of Seinfeld and Friends, the bike was sent "to a guy named Ray" in Cornwall to see about some tuning and restoration steps. Something happened w/ "Ray" and it was handed to "Tom". Some years ago Tom retired, and it was forgotten, lost, location unknown.
Recently my father passed away. His last request to me was to find it. And, well, mission progressed! It was slumbering away for the last 25+ years at Irwin Supply in Cornwall Ontario.
Below you can see the bike, sans wheels and handlebars, located, and now strapped to a skid to get it in my truck.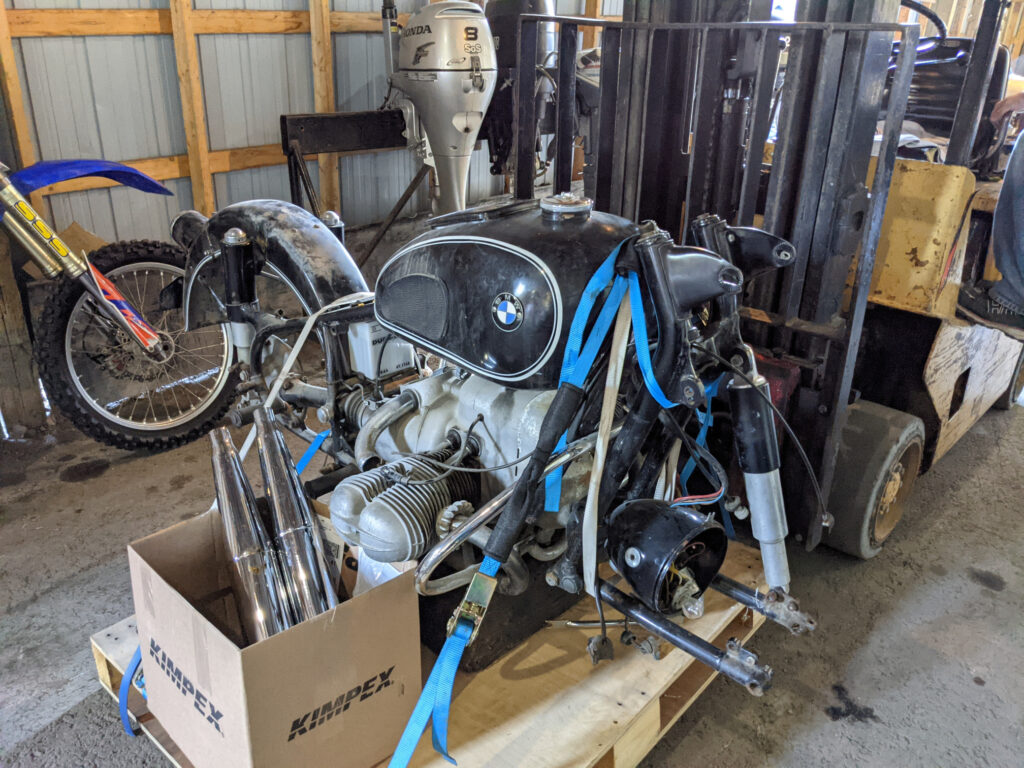 The wheels and handlebars were sent out to be rechromed sometime in the last few decades, and, well, lost. But, the rest is there and in good shape.
Below you can see it loaded in my truck, ready for the drive back to Waterloo.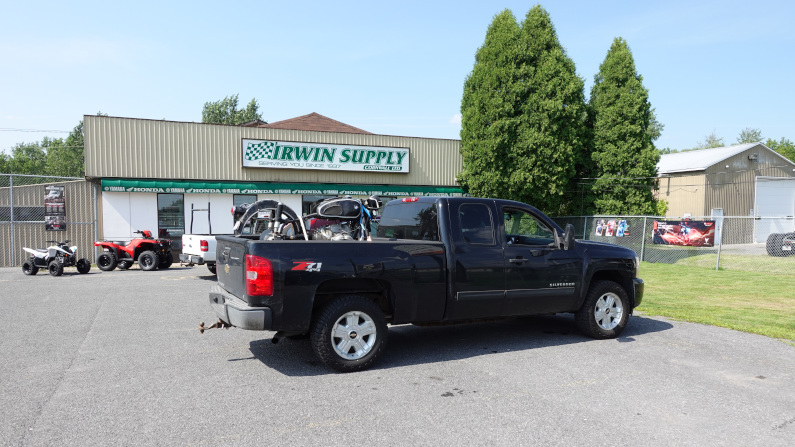 What's next? Well, a discussion at Air Support BMW in Kitchener