Bike thief redux: chased off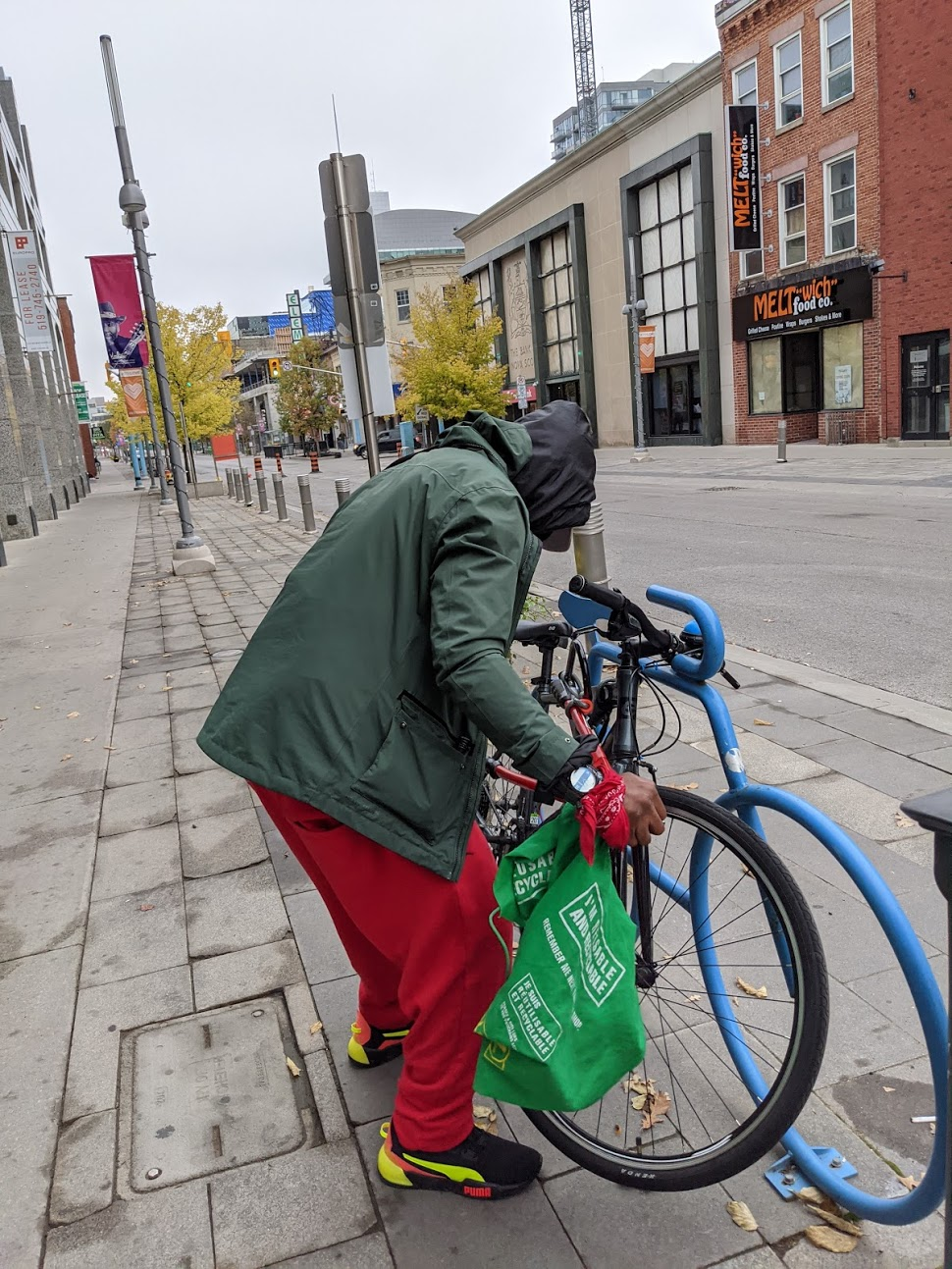 This morning as I'm walking down King St just past Queen I happen upon this fine upstanding individual, bolt cutters in hand. He's using them in an unusual way, as a twisting device, bouncing the bike up and down and trying to get the u-bolt + cable lock off.
I make contact. He insists its his bike and that 1 of the locks is his, that some fiend has placed a second lock on. I point out that the u-bolt goes through the loops in the cable lock. He tries to insist that is how they do it. Uh uh, they have the keys and you don't? I ask if he's alright with me calling the police, he says sure. So i do. While i'm going through the voice mail settings (???) his friend arrives. His friend insists I am wrong as well, but, after a few minutes of my argument about how both locks are the same brand, and were installed by a person with a key (and them maybe assuming the police auto attendant was a person), they decided to leave.