Today is the day it should all disappear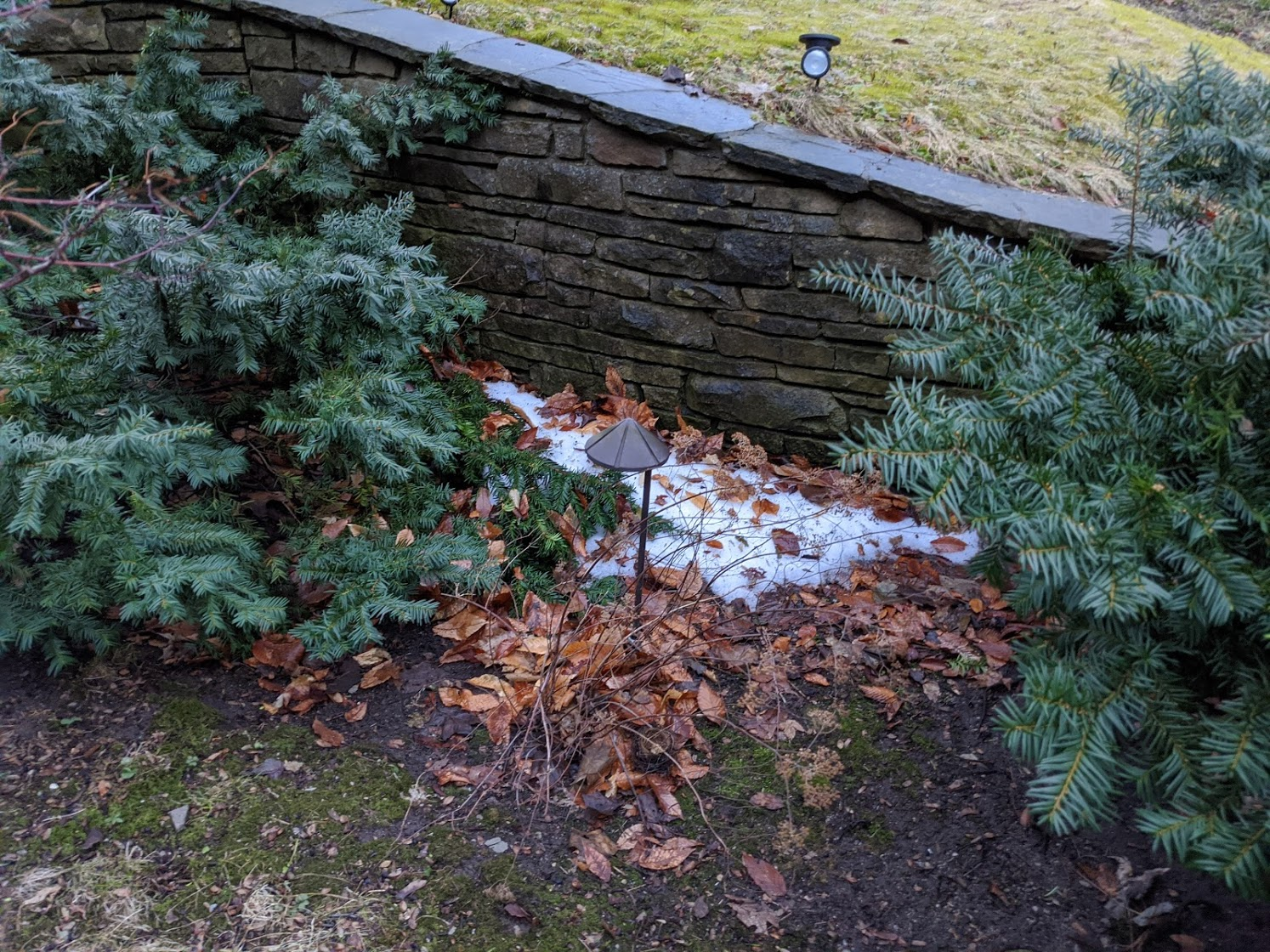 The snow that is. There's still some tenacious bits hanging in there (see the photo from my front door this am). But i anticipate the temperature and humidity is going to drive all but the most tenacious bits into extinction.
See, its not all doom and gloom!
enjoy!