ASSESS WEB SECURITY SIMPLY. YOU. YES YOU.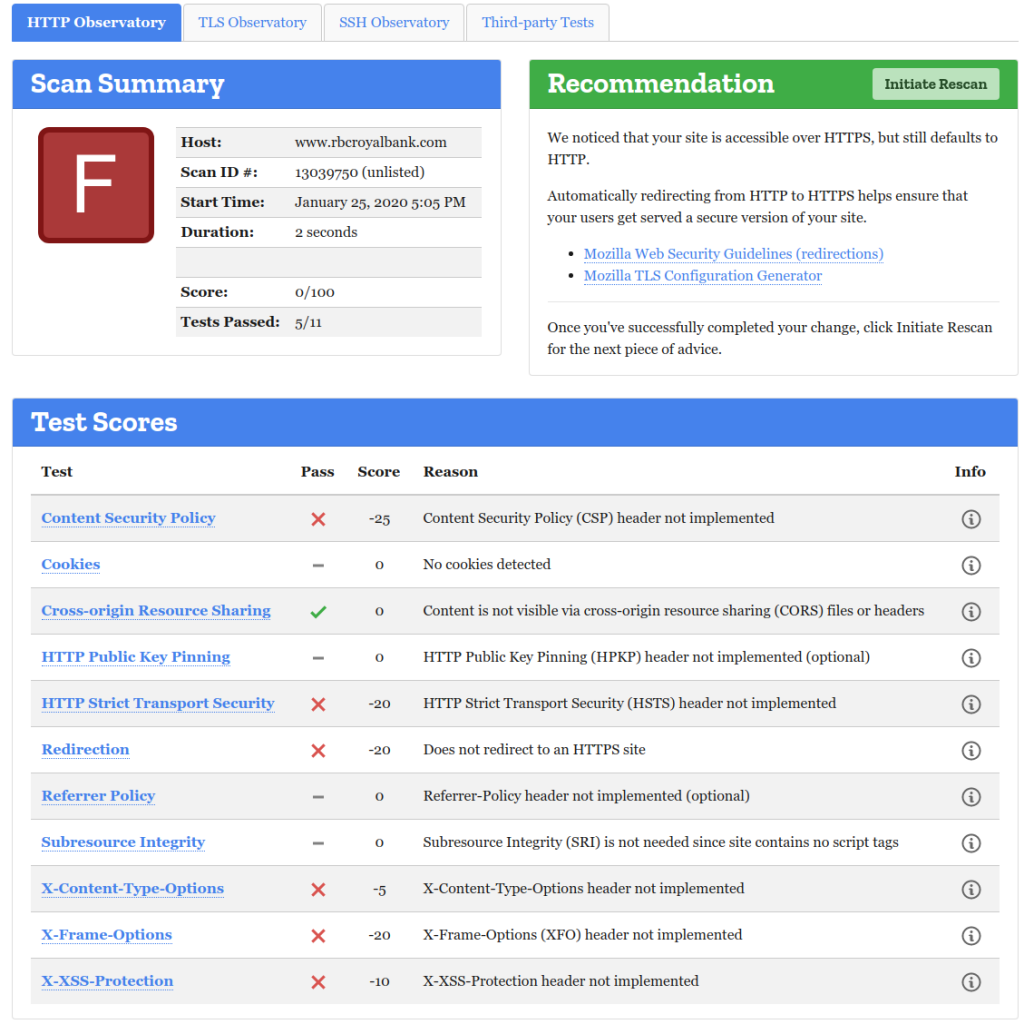 Over on my company blog I've posted a video and some info on how you can very simply assess the security of a website you might use. I encourage you to give it a try, pick your bank, get the score, post below, convince a friend to do the same.
I've posted my bank (RBC Royal Bank of Canada) below to get the conversation started.