e-bikes and UPS: no, not really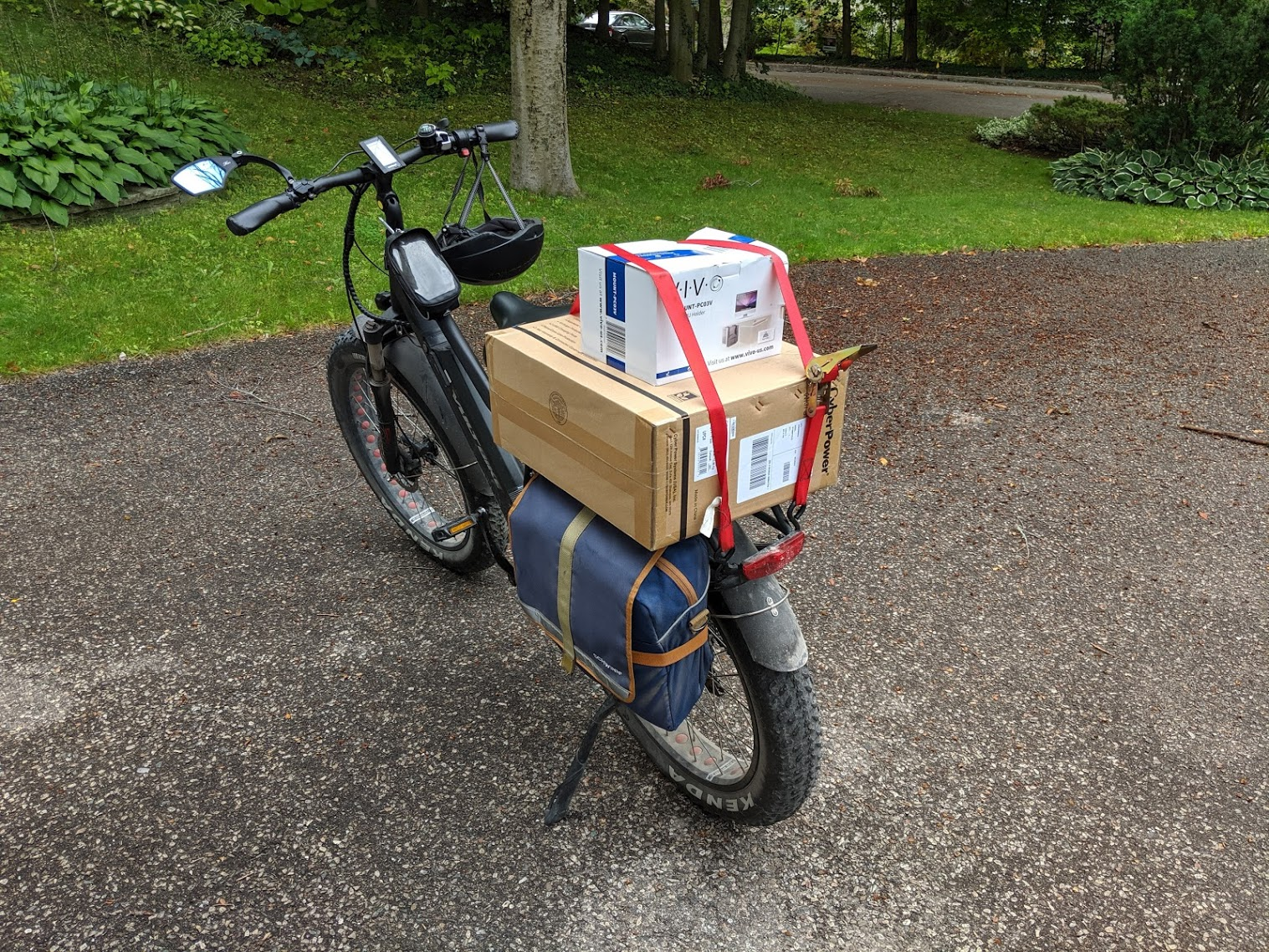 Prepping for the new office. I got a heavy bike, why not put some cargo on? On the back you can see a UPS (standard lead+acid battery style) and some mounting brackets, in the back is the 6-port mini-pc that will be the router + the tablet to configure it. Adds about 35kg to the back of the bike.
Gotta say, stability not improved by that much weight over and behind the rear axel. Braking was also not the speediest.
Jury is still out on whether plugging the charger in to the UPS and then into the bike battery would improve range. I'll leave you to try 🙂