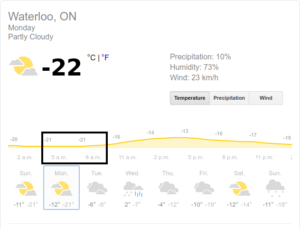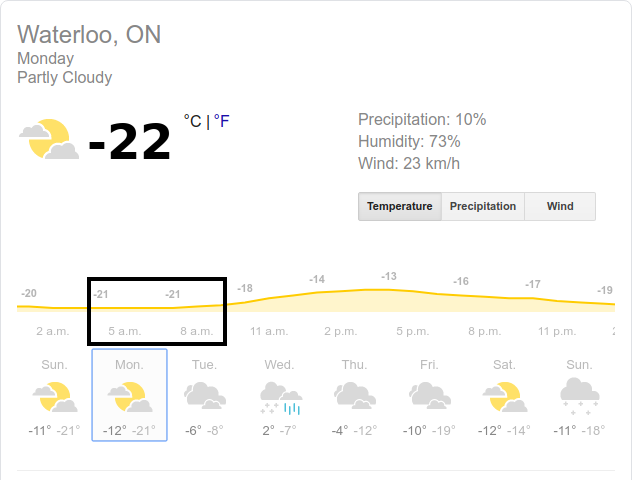 So it doesn't take a rocket surgeon to corelate that colder weather means less juice in the batteries of your e-bike. This manifests itself in range for sure, but more obviously in torque. There's just a lot less assist available.
Unlike electric cars, e-bikes don't have battery conditioning (like an air-conditioner/heater for the batteries). In your car, some power is diverted to the conditioning system to warm the batteries up (or cool them down). You may hear this as you plug in a level-3 charger and there's a fan-type noise that starts.
Tomorrow morning here in the great white north we have some suggestions from environment Canada that things will be a bit brisk for southern ontario (and much colder elsewhere, hello to all my readers in Wabush!)
So back to me. Normally I leave for the office around 6-630 am. The weather report suggests I'm in for about -21C at that time tomorrow. Crisp. So, poll. Should I ride in tomorrow am?

Loading …
PS, I always get a kick out of this advice that was sent home to parents.