Tis the season for charitable giving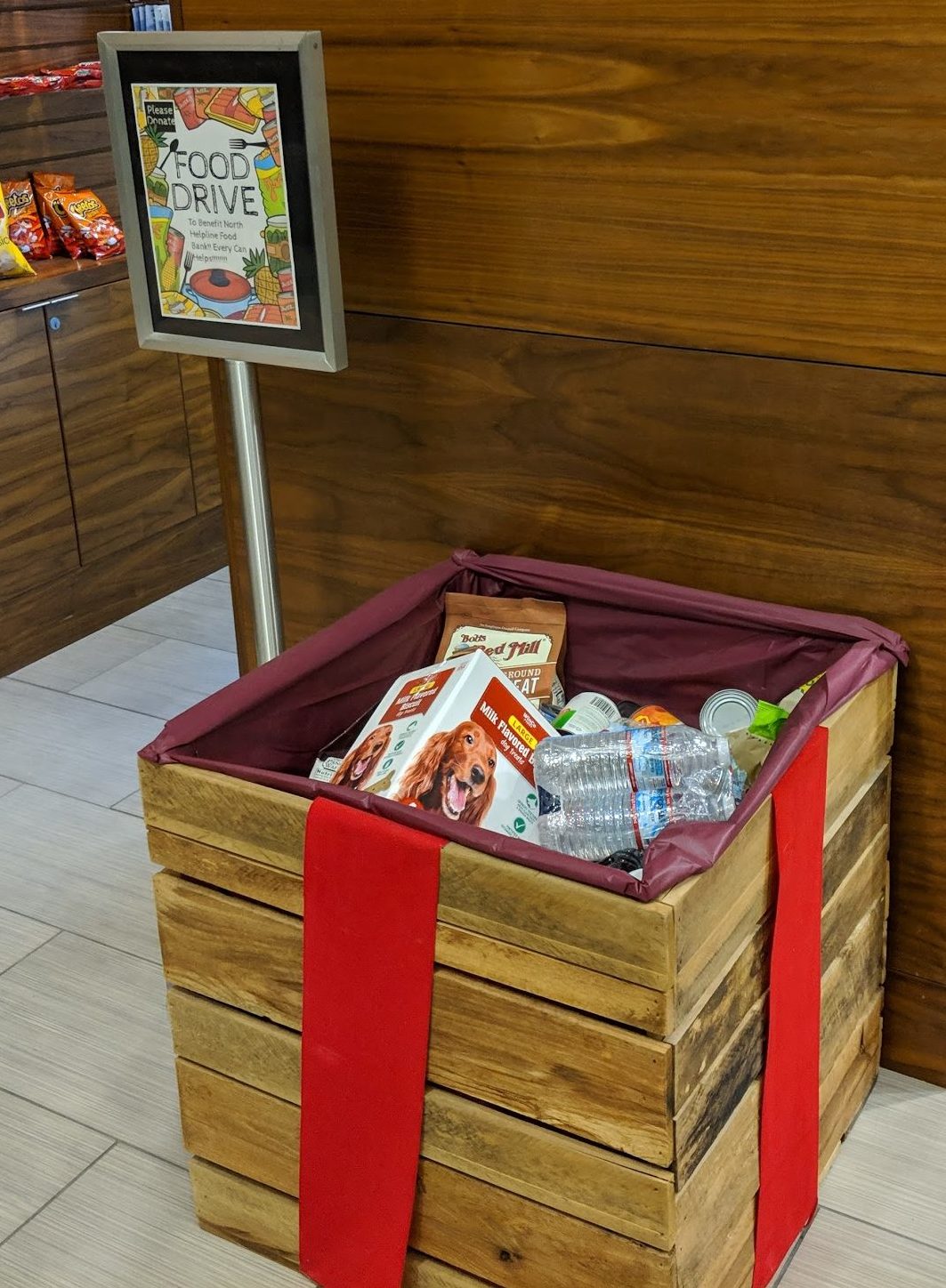 I don't know where to even begin here. I'm staying in a 'not so nice' hotel in a 'not so nice' part of Seattle. Out front at the reception they have a 'food bank' donation bin. Side note: give cash, not food. The food bank can buy wholesale, making your $1 worth much more, and, they don't need to have volunteers and warehousing costs to move your can of beans around. OK, back to the food bank donation bin. A nice touch. Lets zoom and enhance: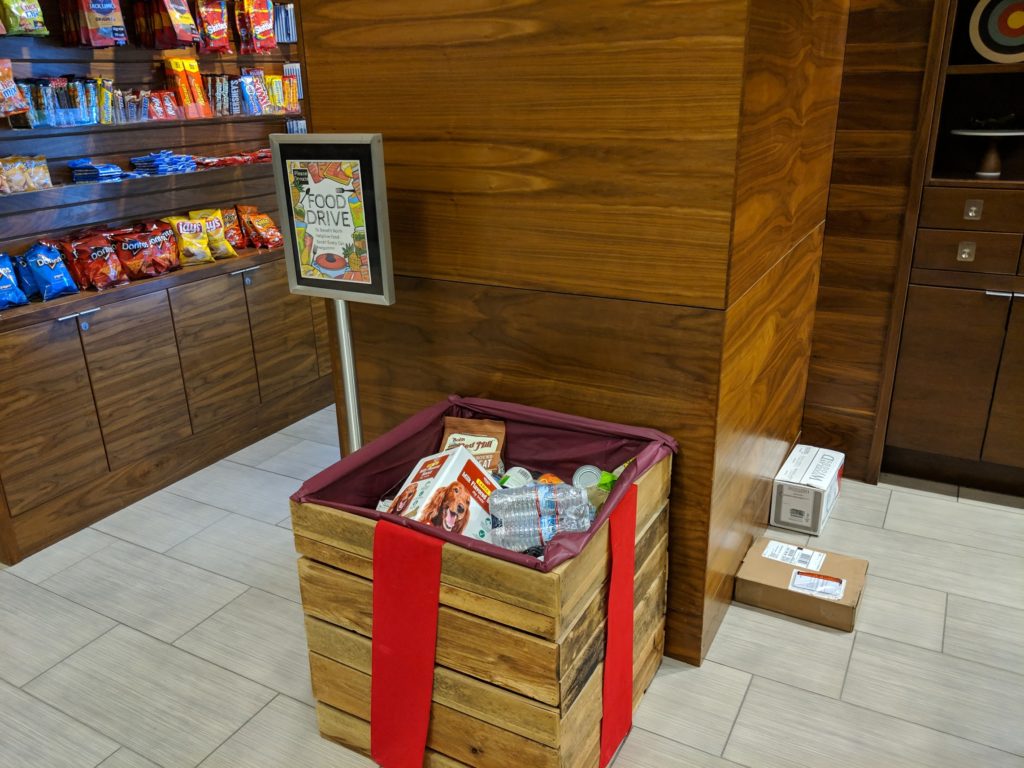 Is… Is… Is that a box of milk bones? And 4 bottles of water?
I can't even…