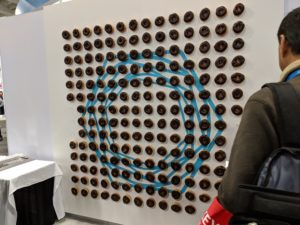 Tradeshow real-estate is expensive. You are basically buying floor space to act as a billboard, and generally want to maximise your message and brand.
So lets examine some co that might not have got the memo.
First, the donut wall. Yes, you read that right mr. simpson. A wall made of donuts (I ate one, they were real). Instead of your brand, you advertised deep-fried zeros.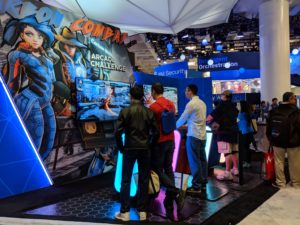 How about an arcade? I mean, I'm not sure what they do, but I'm sure they attracted just the right leads for meaningful business discussions .
Another company (no photo I'm afraid) could only afford a 5×10 booth. So they used 4×10 for a giant pacman game. didnt event have space for their logo. So weird.
So, what's the weirdest use of tradeshow real-estate you have seen?