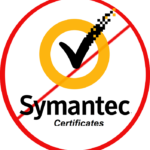 I was listening to 'Masters of Scale' and episode #22 is with Sara Blakely of Spanx. So I clicked on their website. And my browser blocked it, the SSL site is not valid. So I did a quick check (side note: please test every site you own or influence on www.sslabs.com, it takes only a second. If you find a problem, notify the site owner. Everyone should get an A or better, no B or C).
And as you can see, they got a 'T' fail. The reason is, they have a certificate signed by Symantec. And that certificate authority has been distrusted by Mozilla and Google.
So, uh, yeah, now I got a customer-support case open w/ Spanx. So I guess my targeted advertising profile is questioning itself a bit. Or not, we'll see.