OK so I got up this am, and the nas that runs my home assistant, blog, cloud, plex, … was offline. And you notice this because the lights don't work 🙂 (note to self: more backup lighting in my office!)
OK, make some iced tea, head down to the basement to check it out. All lights are off. Check the UPS, UPS reads OK, the big compute server is rumbling along, so it can't be the UPS (foreshadowing, more on this later).
OK, unwire it (2 x GE, 4x USB, 1 x power, 1x HDMI) from behind. Remove and place on bench (it is $#!% heavy with all the drives etc!).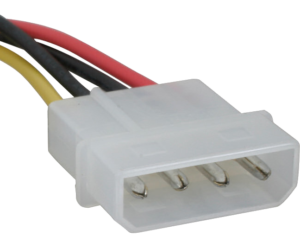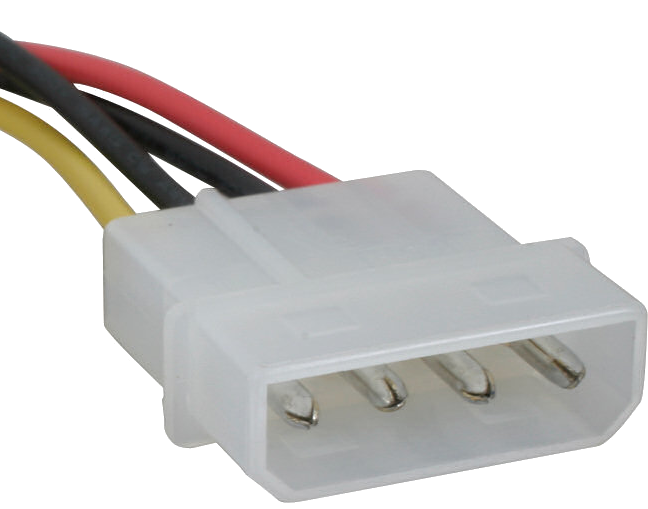 Plug in direct to the wall. No lights. DMM shows no +12 or +5. Conclusion: bad power supply. These things happen, this is a 750W Seasonic that has run @ 100% duty cycle for ~7 years, its not inconceivable. Wait a few minutes for Canada Computers to open, head there. Pick up a new Corsair HX750i. Get home, unpack, think, hey, shortcut, i'll just use the in-place wires from the Seasonic, they are both modular, should be the same right? Plug it all in, nothing starts. Hmm. Curse, realise that the pinouts are *different* for the same keyed connectors. Reroute and replace all the wiring (and loose some blood, this case is very sharp inside due to some previous experiments). OK, now turn it on, and it works. Great. But… I'm 4 molex connectors short to do the case fans (side note: is there any more wretched connector than the PC Molex?)
OK, now what should i do? I reconfirm the Seasonic cables are incorrect. I briefly consider rewiring the Molex, but future me would hate that, so, no. Then I remember the desktop PC has a Corsair in it, and has some spares, so I raid its parts bin, and we are good. (The backup plan was a NZXT GRID+ V2, which would have let me control these 5 fans, and some double-sided tape).
OK, put it back on the server shelf, plug it in. And here is where something miraculous happened. I mean something that has nearly infinitely poor odds of occurring. I reached around behind this large, deep server, and plugged in 4 USB cables in the dark without seeing them. And 100% of them were the right orientation on the first try. I mean, come on, what are the odds? Its well known that a USB type A plug exists in some weird tri-state logic universe where you try it one way, doesn't work, flip it, doesn't work, flip it again, and it works. To get 4 in a row, in the dark, not seeing, blind? OMG.
OK, hit the power, and, nothing. WTF? Now lets go back to that foreshadowing moment. The nas is run off a different UPS than the big compute server. One that is tucked away at the bottom out of sight. And sure enough, that UPS is off. So how come the problem followed it to the bench where i plugged it in direct? Turns out that breaker is off. Argh. So i checked the wrong UPS, and then double-checked with an off-circuit. So its likely my Seasonic is good (and all the pain re-wiring!), and I have a UPS fault. I manually reset the UPS and it comes up, but in bypass (it shows fully charged battery but fault). Sigh.
So I run the power cord to the compute server's UPS (which has margin to spare), and lick my wounds, write this blog, and stare at the Seasonic, cables, blood, and time.
So what are the odds? The odds of the first chain were unlikely in the negative direction, and the odds of the 4xUSB insertion were unlikely in the positive direction. Does this mean my Karma balances today?
ps, I'm guessing tomorrow's adventure might entail finding what's in a TrippLite pure-sine-wave UPS…