So I spent last week in the eastern district of texas. And, on the way back to Dallas, we had to stop in at what is a very odd experience, Buc'ee's. Their slogan: "Clean Restrooms, We Guaranpee It". Nice. This place has an astonishing number of gas stalls (see below where I tried to capture), and hundreds of kinds of jerky. Its somewhat astonishing to me that a 'convenience store/gas station' can be that large, well outside a major metropolitan area.  So people view it as a 'destination'.

We have the 'fresh' deli jerky: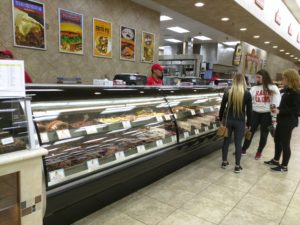 And we have the prepackaged 'roadkill' jerky:
And of course, the not-yet-jerky, fresher deli: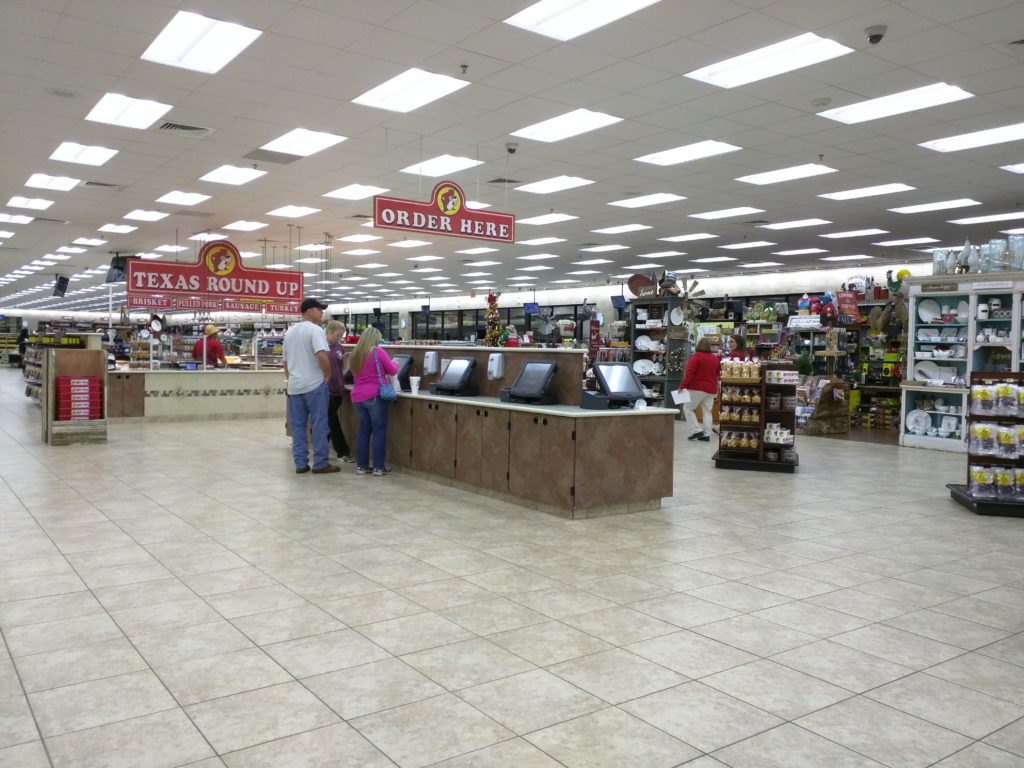 Not to mention the seasonal sections (christmas beavers!).