Purists say that IoT should be things too small to really be IP, that they should have a gateway.
One late night trip to aliexpress, one credit card, and some months later, its all over my desk. A Xiaomi Smart Home Multifunctional Gateway. And, to make my life simple, it walks you through the enrollment process. By voice. In mandarin chinese. Well, a couple of hours later, and some considerable google translate, we are hooked up to the 'evil' segment of my house (it will get promoted to the IoT one in a bit after I understand more about it).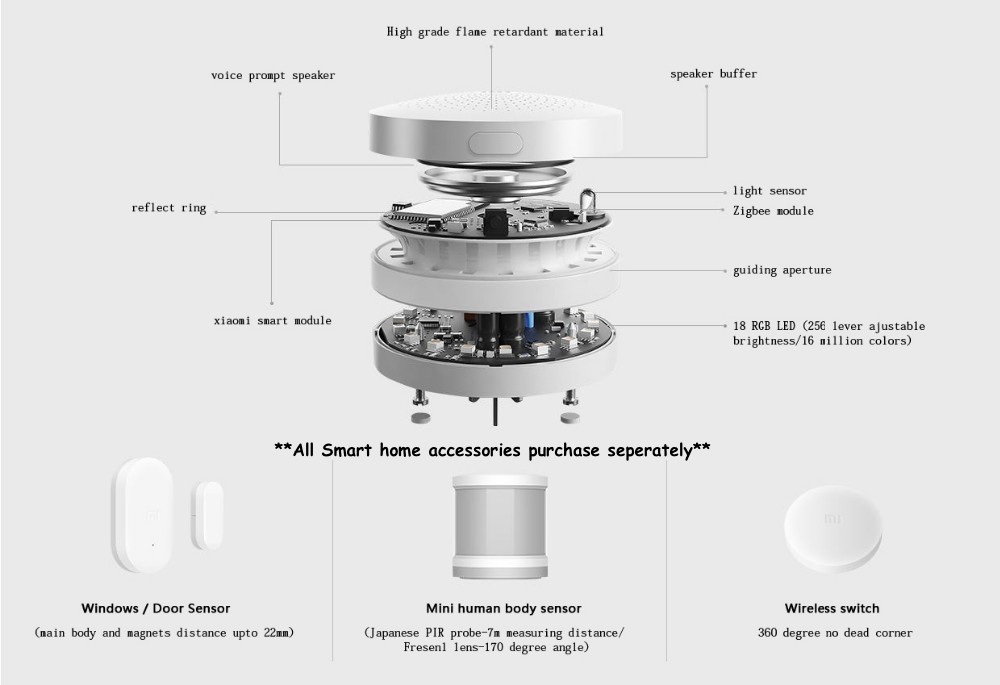 So the way this works, the zigbee sensors (motion/clicker/door) communicate with the hub, and the hub communicates with 'the internet' (in this case, my HomeAssistant, you'd be crazy to think i would have this on the Internet and on my home network together!).
Zigbee gives tremendous battery life, those sensors should last a few years on a cell.
Its got 'party' mode (the ring of light can be many colours, pulsing, just what i want!).
Its got 'radio mode' (only chinese radio stations tho).
Its got 'alarm' mode (very helpful, when the door opens a police siren sounds at a very loud volume). Probably going to look to turn that off.
Helpfully it has a mainland china 3-pin plug, So, uh, twisty 🙂
And, it has answered the question: can any more 2.4GHz radiation fit inside my house? Answer: YES!